Can you believe it's nearly Father's Day?
This is a day we use to celebrate and show appreciation for our fathers (or father figures) and encourage them in being the best dads they can be!
While it's true that we should express this appreciation year-round, it's still nice to dedicate a whole day to this special person in our family.
"Anyone can become a father, but it takes someone really special to be a dad," the saying goes, and we couldn't agree more. Here are some things we love about dads:
Fun – That amazing quality dads have that lets them be a mountain fit for pint-sized climbers, ferocious tickle monsters, and … all at once. It's difficult to decide who has more fun — the kids playing with dad, or the partner watching them with pride.
Adored – As a little kid, before you make the groundbreaking discovery that your parents normal human beings, you look at your father as if he en is a superhero. The trick is to see that superhero in him even after you grow up.
Trusted – A dad is someone you can rely on, whether it is to pick you up from school or to keep the crushes you confide in him a secret.
Heroic – Your dad may be an average joe. He may even be out of shape. But when you're around, he does the best he can to get you to keep looking at him like a hero — and this means acting like one!
Educators – He helps you with everything you need, whether you are faced with a math problem or a sticky situation with friends. If he doesn't know, he points you in the right direction
Reassuring – A dad is always there to hold your hand when times are tough and confusing, but also when things are going so great it's overwhelming. He's there when you cross the street, when you go to your first job interview, and when he walks you down the aisle.
Nothing replaces a great, big "THANK YOU!"  a giant hug, but it sure is nice to get a nice, thoughtful gift to go along with those. Here are some suggestions. What will YOU be giving the special father figure in your life this Sunday?
Johannesburg Deals
Indulge your father in a 250g fillet with a side and sauce for two people on Sundays from 12:00 to 21:00.The 350-seater, multi-level restaurant in the heart of Melrose is clad in copper with pressed pebble walls embodying an African atmosphere coupled with urban cuisine offerings. Here, live stage bands entertain diners in the outdoor square or in one of the cosy alcoves.
Price: R149 (Value: R298)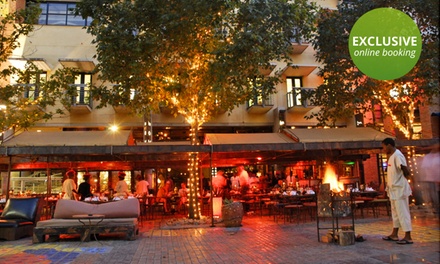 Staying in shape is important, especially when preparing for a marathon or building up the strength to move your favourite house plant. Get your dad fighting with boxing classes, an evaluation, eating plan and gym access at Genet-X Wellness Centre & Exclusive Personal Training Studio
Price: R199 (Value: R301)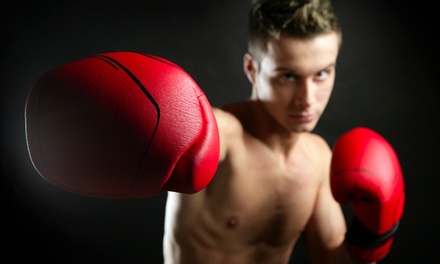 Cape Town Deals
Going back to the basics has never felt – or tasted this good! Head to the understated, but over-achieving, Panama Jacks Live Lobster and Sushi Bar! From its location amid a functioning commercial harbour, to the table settings, the ambience here is rustic, nautical and every bit as authentic as it was when it first saw the light of day in 1989!
Find this ultra-popular restaurant anchored in its harbour spot and succumb to the luxurious pleasures of having your dishes freshly prepared, using the very lobster or abalone chosen by you from their seawater tanks!
Price: R245 (Value: R440)

Father's Day Special: Men's Bamboo Massage
Pamper that papa! Holistically trained and qualified staff make use of products crafted with natural ingredients and new age naturally-based formulations to provide a varied menu of aesthetic treatments, including massages, waxing, manicures and pedicures. Awarded the Choice Award for Best Beauty Salon in 2010, Westville Health And Skincare Clinic provides the perfect place for a spot of pampering.
Price: R80 (Value: R200)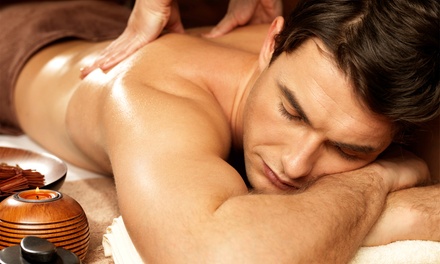 Durban Deals